New Student Orientation
Welcome. We are glad you are here.
There is a lot to learn about being an LMU Lion, and you will have our support along the way. LMU has prepared a collection of resources for new students and their families to help ensure a more seamless transition. Visit this page to access important orientation resources, including informational videos and virtual events to help cultivate meaningful connections.
Future Lions
New Lions, check your Future Lions portal for personalized pre-arrival information, including registration details, important dates, and the checklist of things you need to do. Log in with your LMU username and password.
Learn More
New Student Orientation Events
Virtual New Student Orientation Events
New Student Orientation begins with a virtual event series that will introduce you to the important information you need to know before arriving on campus so you can make the most of your transition to campus. More information about the virtual event schedule will be posted here in late May.

On-Campus Orientation Events
New Lions, get ready to learn the campus and meet new friends through a series of campus tours, small group activities, and events that showcase campus life in August, right before classes start. Details about on-campus events will be posted after housing assignments and move-in logistics are communicated.
Parent & Family Orientation Events
Family members of new Lions will have the option to attend a series of virtual events to learn more about the LMU experience. More information about the virtual event schedule will be posted here in late May.
Onboarding Resources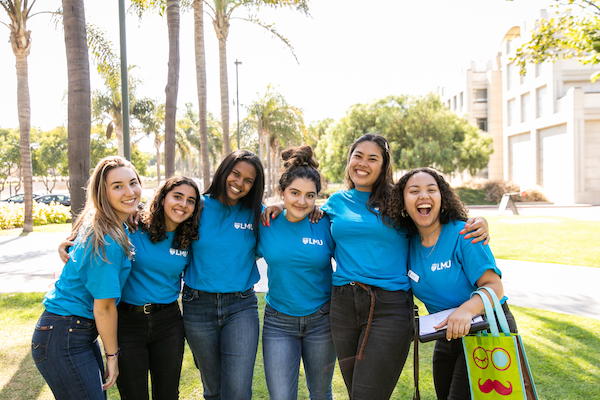 The LMU Orientation Programs team welcomes students and their families to Loyola Marymount University and are available to help provide a more seamless transitional experience. Along with faculty and staff, there are ample resources to help prepare you for the upcoming fall semester. Should there be any additional questions, please contact us at orientation@lmu.edu.
Connect with us @LMUadmission on Social Media
#LMUOrientation